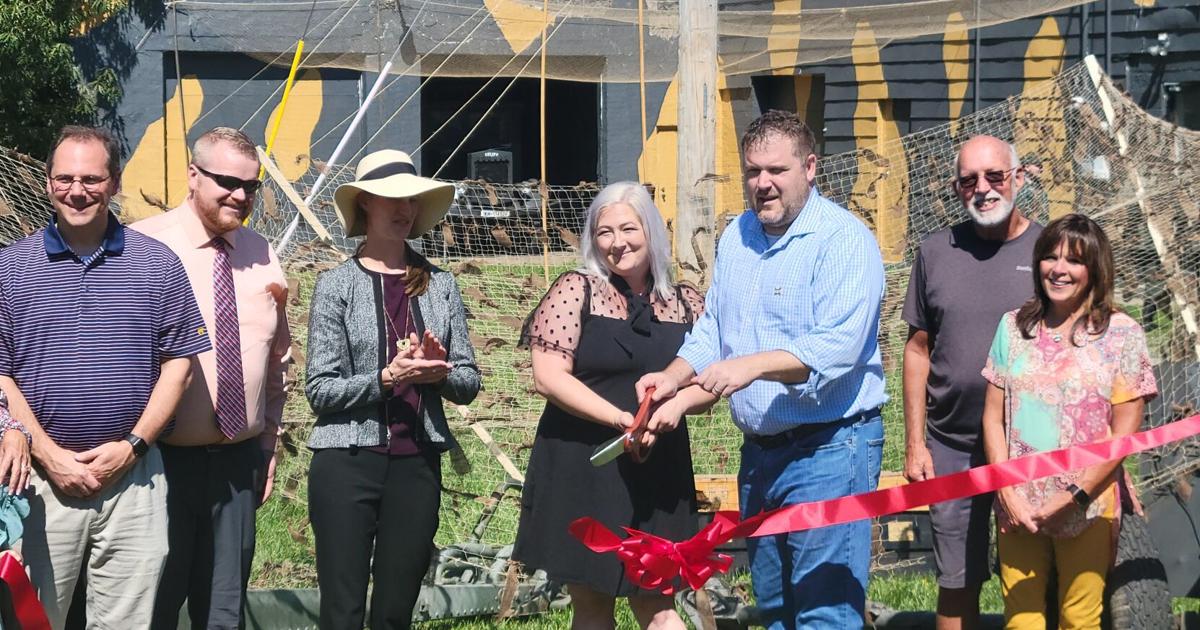 Atlantic Wall Museum hosts the inauguration | Local News
CONNEAUT — A new museum is open in Conneaut after an inauguration on Wednesday to commemorate the opening of the Museum of the Atlantic Wall.
Jennifer O'Brien, one of the museum's owners, said she and her husband Tom originally purchased the property, located along Highway 20, as a storage location for their German vehicles and artillery from the Second World War.
"We've been collecting for years," she says. "Tom is 43, and he started reenacting and collecting when he was 15."
After buying the building, they realized it looked like a World War II German bunker, she said.
The transformation of the building was difficult.
"The roof had failed, every piece of drywall had mold on it, there were panels that had sheets of mold behind them," O'Brien said. "There was a leak that every time it rained flooded the building."
Rehabilitation work on the building began in April, she said.
"It's our life's work and our life's collection and it will never end," O'Brien said.
She said that 40% of the German troops on the landing beaches were not actually German.
Tom O'Brien said that ideally they would like to add three more pieces to have a full artillery battery.
All the changes they made to the building are inspired by German bunkers on the Atlantic Wall, he said. Several rooms in the museum have been renovated to resemble the rooms of a WWII German bunker.
"The Atlantic Wall is what Hitler called the defenses built along the French coast, from the Dutch coast, all the way to Norway," O'Brien said.
Some of the equipment in the museum is Russian, reflecting the fact that the Germans placed captured equipment in Normandy, he said.