Descendants of St. Charles County slaves who helped Union troops plan a memorial service | Subway
On September 24, about 12 descendants of Archer Alexander, a St. Charles County slave who escaped after alerting Union troops to a sabotaged bridge, will hold a memorial service at a cemetery in Normandy where he was buried in 1880.
This will be preceded by a celebration in downtown Saint-Charles.
The memorial service will take place on the anniversary day in 1863 when the military order permanently releasing Alexander was said to have been announced, the local historian said. Dorris Keeven Frankewho is writing a book on Alexander.
Keith Winstead, a great-great-grandson of Alexander, said he hopes the two upcoming events will help raise awareness of Alexander's role.
"The public doesn't know Archer, they don't know what he did, how he saved the lives of many soldiers and risked his own life," said Winstead, 71, a retired computer scientist from Louisville, Kentucky.
The upcoming ceremonies follow St. Charles County Council's decision in 2018 to name a creek for Alexander, the first public memorial in his honor. The Missouri and Federal Geographic Names Boards also approved the change.
Alexander, who had been enslaved by a Confederate sympathizer on a farm in western St. Charles County for decades, overheard in February 1863 that rebels had sawn off the beams of a railroad bridge at proximity that Union troops often used.
He traveled 5 miles in the dark to warn a Union supporter of the sabotage, leading Union forces to repair the span and likely save dozens of lives.
He later fled to the outskirts of St. Louis, where he was hired as a gardener by William Greenleaf Eliot, a Unitarian minister and co-founder of Washington University.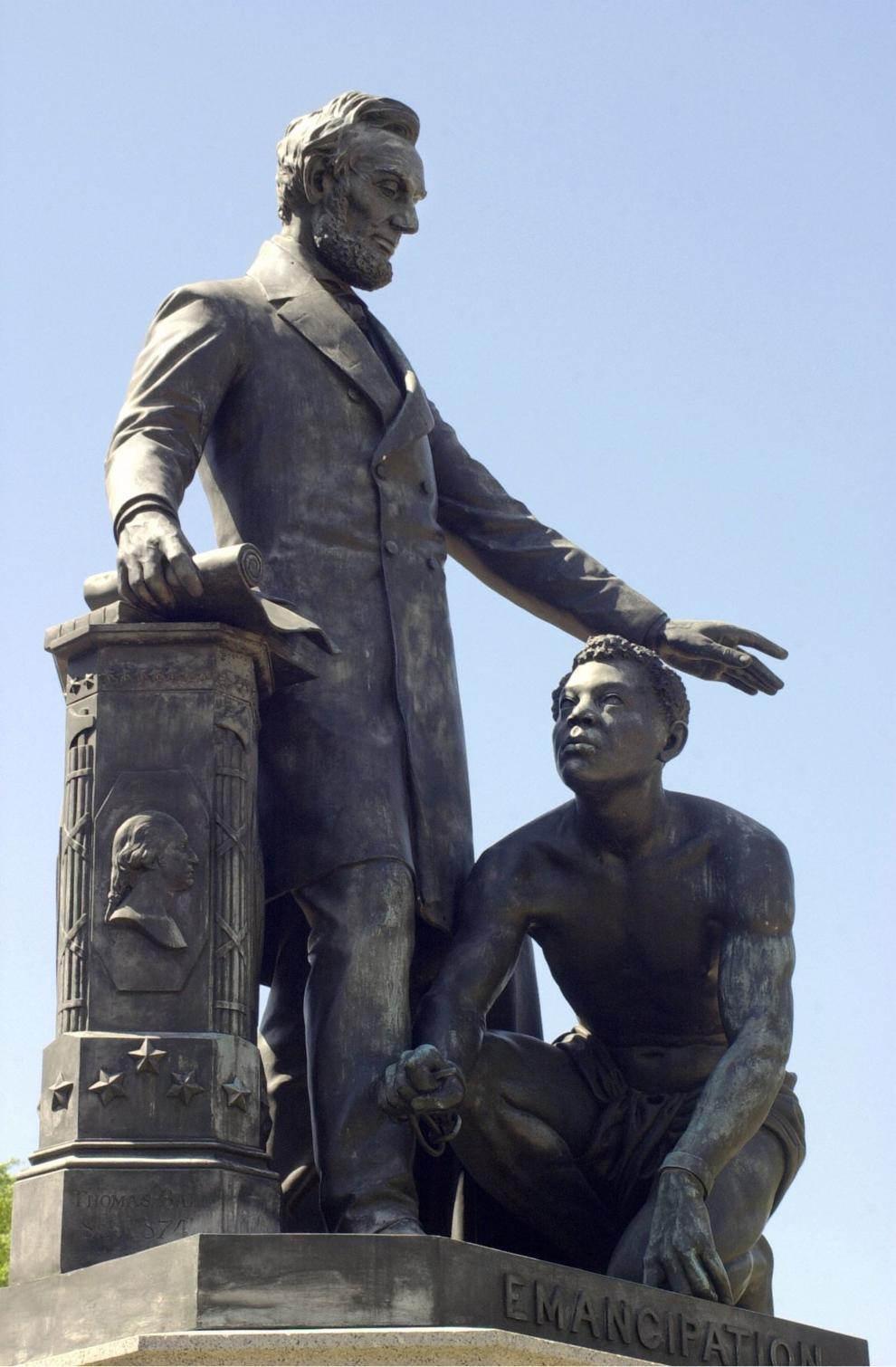 Eliot obtained a protective order for Alexander after hearing his story. Three men then came to Eliot's property, abducted Alexander as a runaway slave, and took him to prison.
Eliot negotiated Alexander's release, and later that year his freedom was declared by a Union brigadier general who cited his service to the Union Army and disloyalty to the man who enslaved him.
The Emancipation Proclamation that freed slaves in the Confederate states had been issued earlier in the year, but it did not apply to slave states, like Missouri, that did not secede. Missouri officially abolished slavery in January 1865, about three months before the end of the Civil War.
A few years later, Eliot served on a commission to erect a monument to Lincoln in Washington, recounting in a book he wrote about Alexander that it was decided he would also show a depiction of a black man helping to break the chain that bound him.
Eliot sent a photo of Alexander to the sculptor, and his likeness was included in the depiction of a freed slave kneeling at Lincoln's feet.
In recent years, the monument and a replica installed in Boston have sparked controversy, with critics saying both statues look like submission.
The city's public arts commission, which voted to remove it, said the decision recognizes the statue's role "in perpetuating harmful prejudices and obscuring the role of black Americans in shaping the freedoms of the nation".
Protesters in Washington in 2019 vowed to tear down the original, prompting the National Guard to assign a detachment to guard it.
Later, Eleanor Holmes Norton, nonvoting member of the United States House from the District of Columbia, introduced a bill to remove it and move it to a museum with an explanation of its origin and meaning.
Winstead, Alexander's descendant from Kentucky, said he disagreed with the monuments' critics.
Instead of indicating submission, Winstead said, it illustrates that black people got themselves involved in the fight for their freedom by showing Alexander removing the chain from his feet.
St. Charles County Executive Steve Ehlmann, who has written a book on the county's history, agreed, noting that many black men fought in the Union Army, including the son of Alexander.
"The reason he kneels is that he undoes his own chains," Ehlmann said of the figure on the monuments.
Winstead said Sept. 24 will mark the second time in recent years that descendants of Alexander will gather here.
In 2019, he said, he was among 14 people across the country who did.
Among other things, Winstead said, they traveled to the newly named Archer Alexander Creek, which runs under Highway 364 and into Dardenne Creek through parts of O'Fallon, Missouri and Cottleville. It was formerly known as Tributary B.
He said he and the other visitors had also visited the lands in western St. Charles County where Alexander was enslaved and other places related to his years in the metropolitan area, both in as a slave and as a free man.
The September 24 memorial service will be held at 1 p.m. at St. Peter's Cemetery on Lucas and Hunt Road in Normandy. Keeven-Franke, the historian, said he was among several hundred people buried in a "common lot" area.
The 10 a.m. celebration in St. Charles will be held in front of the city's old post office building on South Main and will include Ehlmann and St. Charles Mayor Dan Borgmeyer, Keeven-Franke said.
The Associated Press contributed to this report.