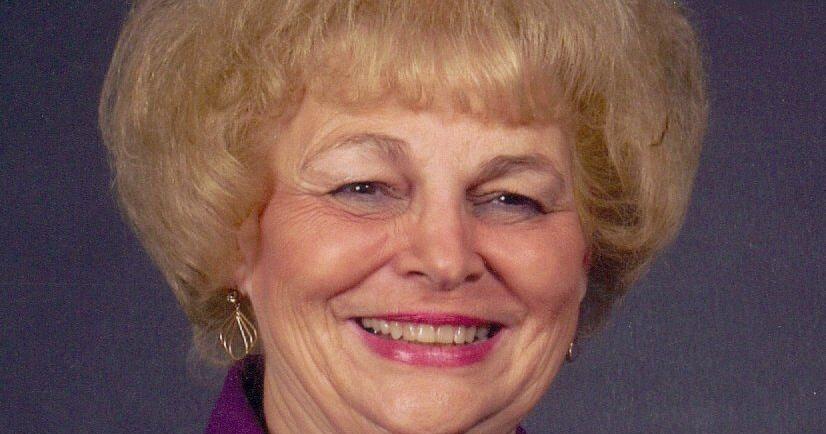 Frances Eleanor McElroy | Obituary
Frances Eleanor McElroy, 83, born February 3, 1939, gained her wings and spiritual body on Wednesday, October 12, 2022. She passed away peacefully in her sleep at Hillcrest Nursing Home. She was born in Smith's Grove, but lived most of her life in Owensboro. She was the eldest of 10 siblings and is survived by two sisters and four brothers. Frances attended Daviess County High School and worked in the old cigar factory. She later used her sewing skills to start her own business as an alterist. She was known for making beautiful clothes for her daughters and had many alteration clients who loved her work.
Frances raised and is survived by two daughters, Gail Harris of Owensboro and Judy Blair-Sholar (Mike) of Franklin, Tennessee; five grandchildren, Jason Childs, Michael Howerton and Brittainy Howerton, all of Owensboro and Cody Blair-Miller (Jordan) and Dylan Blair of Franklin, Tennessee; one great-granddaughter, Zoie Whelan of Owensboro; siblings, Jo Ann Woods, Martha Dunlap, Frank Williams, George Williams, Billy Williams and Jimmy Williams; and numerous nieces and nephews, all from the central Tennessee area.
A funeral service will be held at 3:00 p.m. on Sunday, October 23, 2022 at the James H. Davis Funeral Home and Crematory. A private burial will be held at Kinser Cemetery in Chalybeate. Visitation is from 1 p.m. until time of Sunday service at the funeral home.
Online condolence messages can be sent at www.davisfuneralhome.com.