Six reasons why Serre Chevalier is perfect for mixed groups
The French Alpine ski resort of Serre Chevalier truly fits the description of 'something for everyone'. With terrain ranging from dedicated nursery runs, to expansive off-piste and backcountry, to miles of in-between cruising territory, it truly meets the needs of every skier or boarder.
But, as we all know, there's more to a ski vacation than just skiing, and whether you're part of a family vacation or a group of friends of mixed abilities, you're bound to be looking for more than just a skiing experience. track for your winter vacation. Here are six reasons why Serre Chevalier is perfect for groups of all levels:
Where is Serre Chevalier?
But first a reminder of where Serre Chevalier is located. We are talking about the Southern French Alps in the south-east of France, near the Italian border, in the Hautes-Alpes department, Provence-Alpes-Côte d'Azur region, Serre Chevalier is the northernmost of the "resorts of the South". If you come by plane, Turin airport in Italy is your closest gateway, 90 minutes away by transfer. You can also get to Briançon by train from Paris.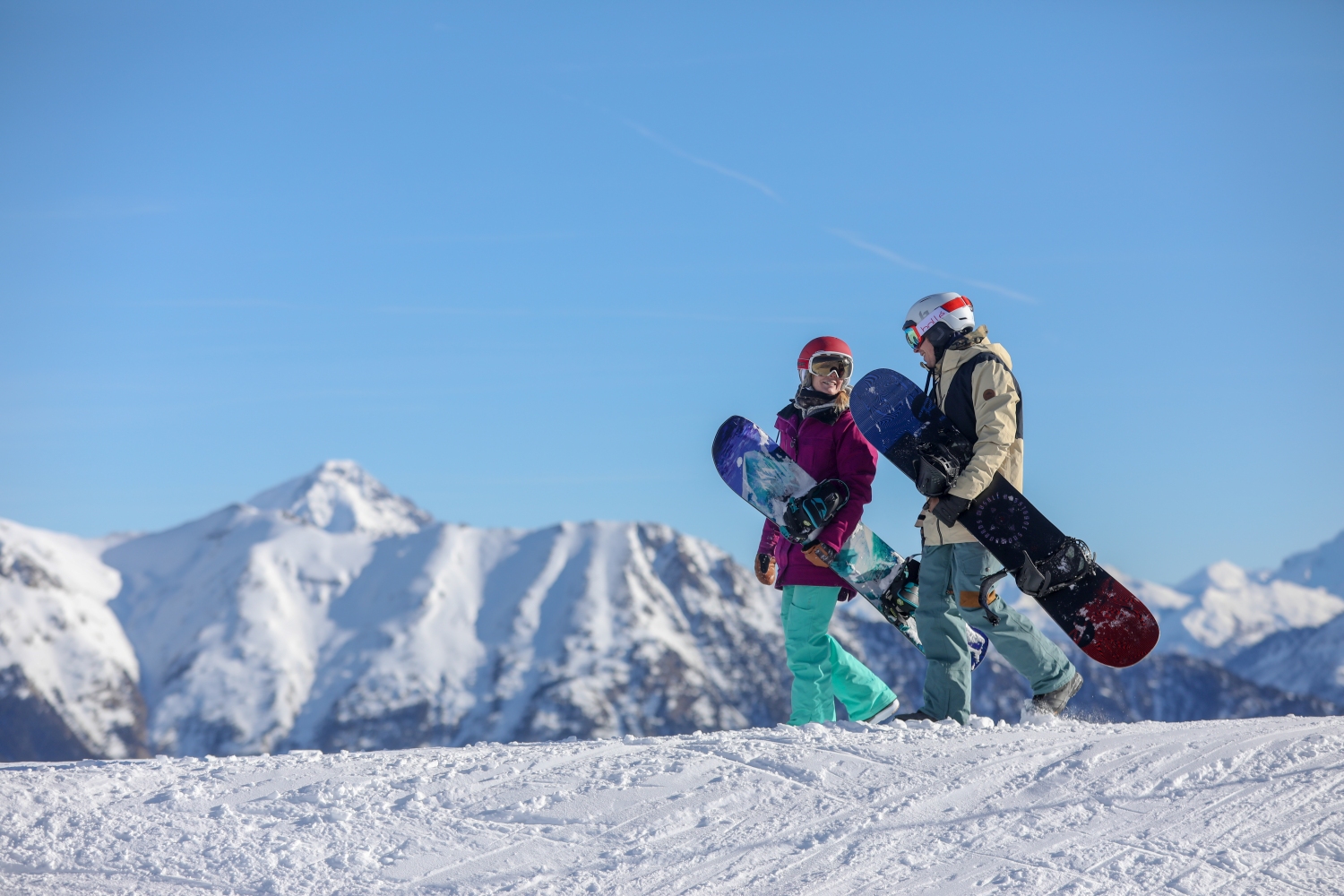 Extensive ski and snowboard terrain
The Serre Chevalier ski area has 250 km of secure slopes on varied terrain. The summit height is 2,800m, there are 59 lifts and 80% of its 81 runs are above 2,000m, which virtually guarantees good snow conditions. Among these marked trails, 13 are black, 29 red, 26 blue and 13 green.
You can easily go from skiing on calm, tree-lined slopes in the larch forests, to fun skiing in the two snow parks, or to family skiing in protected areas. Spread over six peaks from Briançon to Monêtier-les-Bains, the ski area invites and encourages great explorations.
Many activities on and off the mountain
The towns and villages that make up the resort of Serre Chevalier are steeped in centuries of history. Briançon is a beautiful 17th century fortified town (and a UNESCO World Heritage Site) with many historic buildings, as well as a bustling commercial centre. It is also the highest town in France, guarding the southern end of the Col de Montgenevre, a minor pass between France and Italy.
Non-skiers – or anyone enjoying a day off the slopes – can get their fill of culture on a wide range of museum and heritage tours, like the meticulously preserved Fort Dauphin or the curiously named Fort des Trois Heads, which dates back to the early 18th century.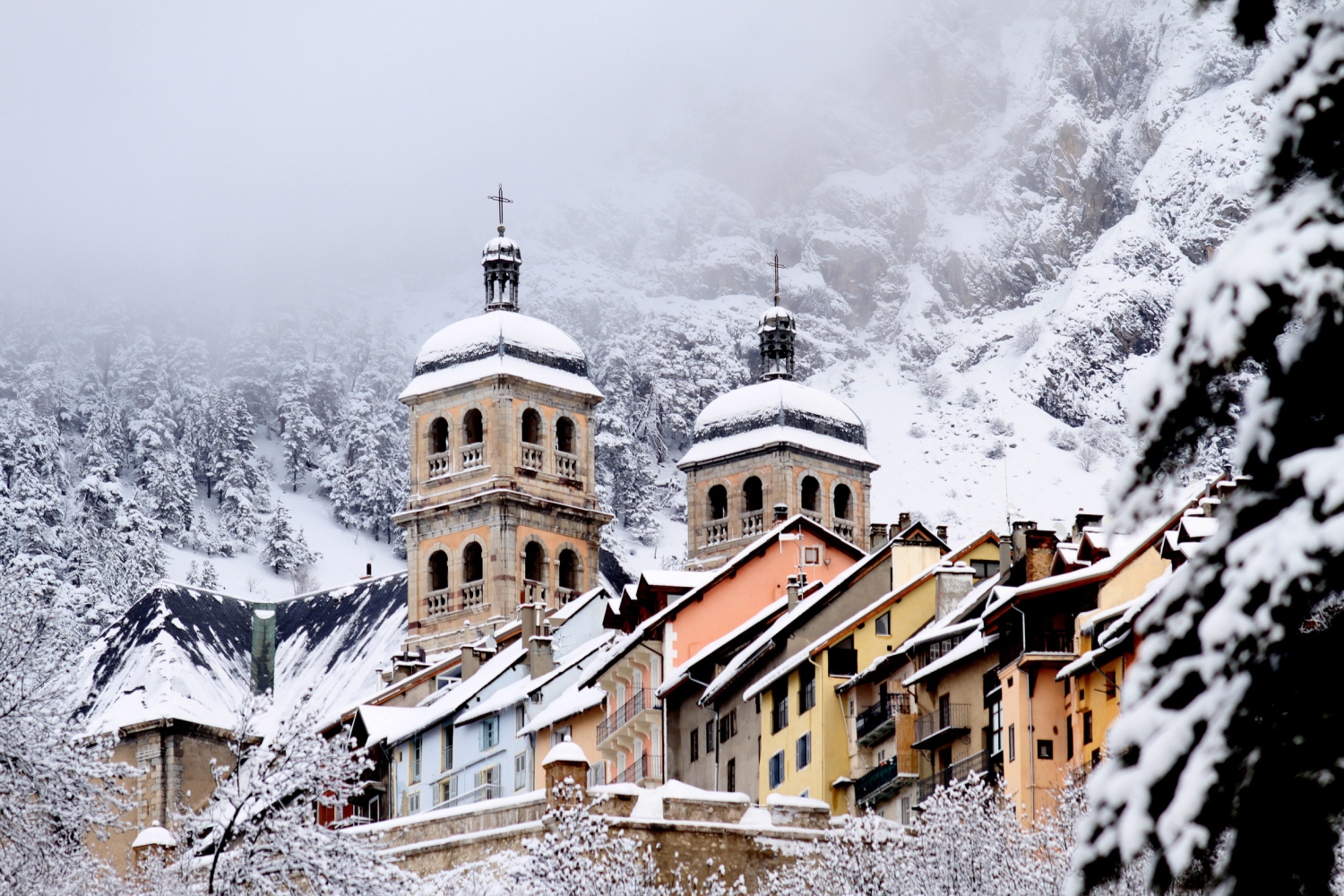 On the mountain, there are all sorts of active things to try, such as cross-country skiing and ski touring, but Serre Chevalier also allows you to relax while enjoying the beautiful mountain scenery, at places like both. specially equipped picnic areas – perfect for warm spring days. These are in Briançon, 'Croix de la Nore' sector, near the summit of Prorel at 2300m, and in the Villeneuve sector in the 'Vallons' sector at the start of the Vallons chairlift at 2506m.
Benefiting from an exceptional view, the two spaces have dedicated planchas available every day of the season from 11 a.m. to 3 p.m., tables and deckchairs, free Wi-Fi access, electrical outlets (Vallons space), and a solar charging station for your tablets and smartphones (Croix de la Nore district).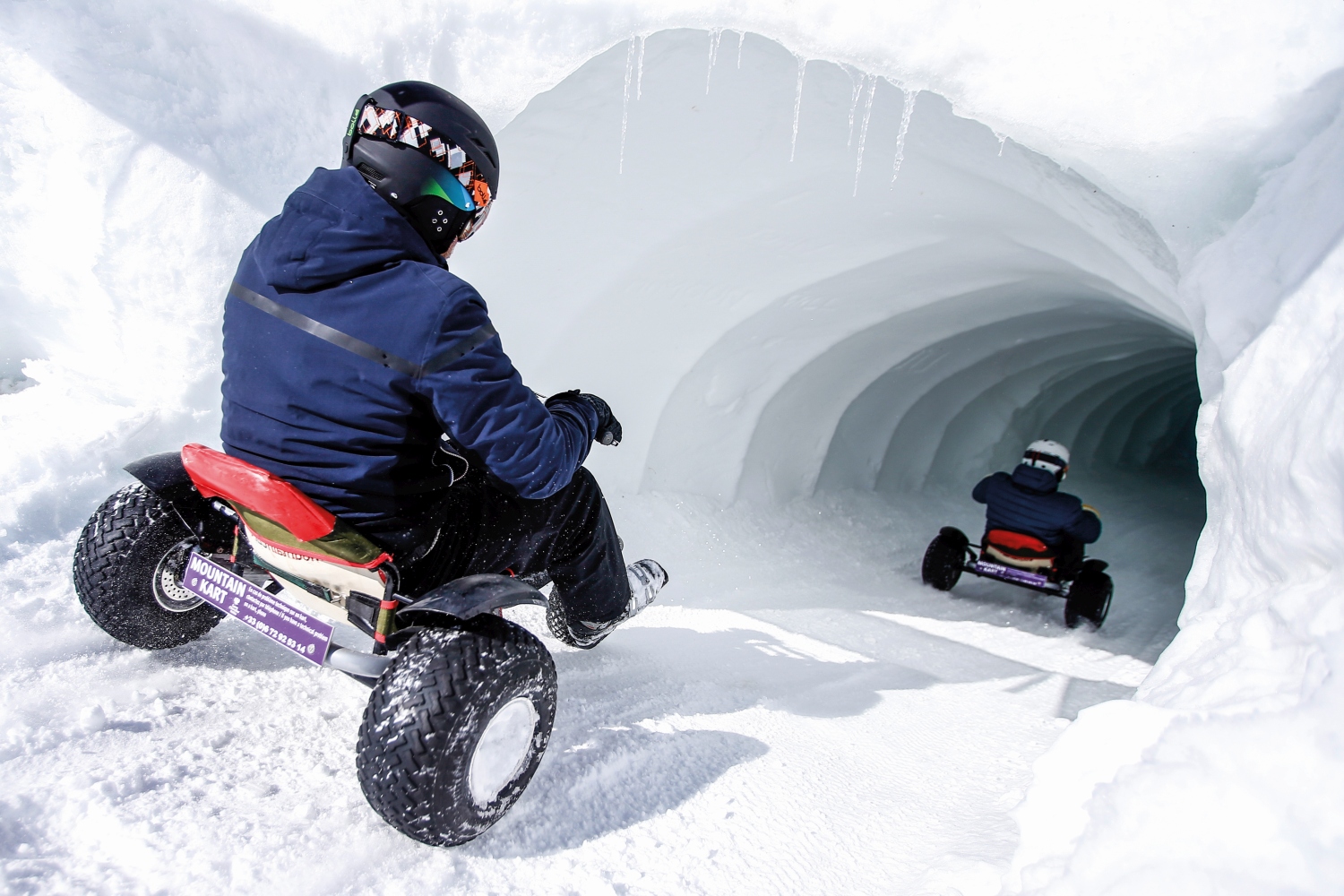 The Giant Zipline – a 1,100m zip line plunging 300m at speeds of up to 110km/h for 1min 15s of breathtaking fun – a mountain kart track (a kind of snowy descent – go-kart ride), and an epic toboggan run through the forest. 'Deval Bob' is a 4km toboggan run, descending 573m through 26 bends and can be enjoyed by anyone over the age of 12.
Briançon also has its Casino with slot machines, roulette, blackjack, theatrical entertainment, a bar and a restaurant to spend a good evening.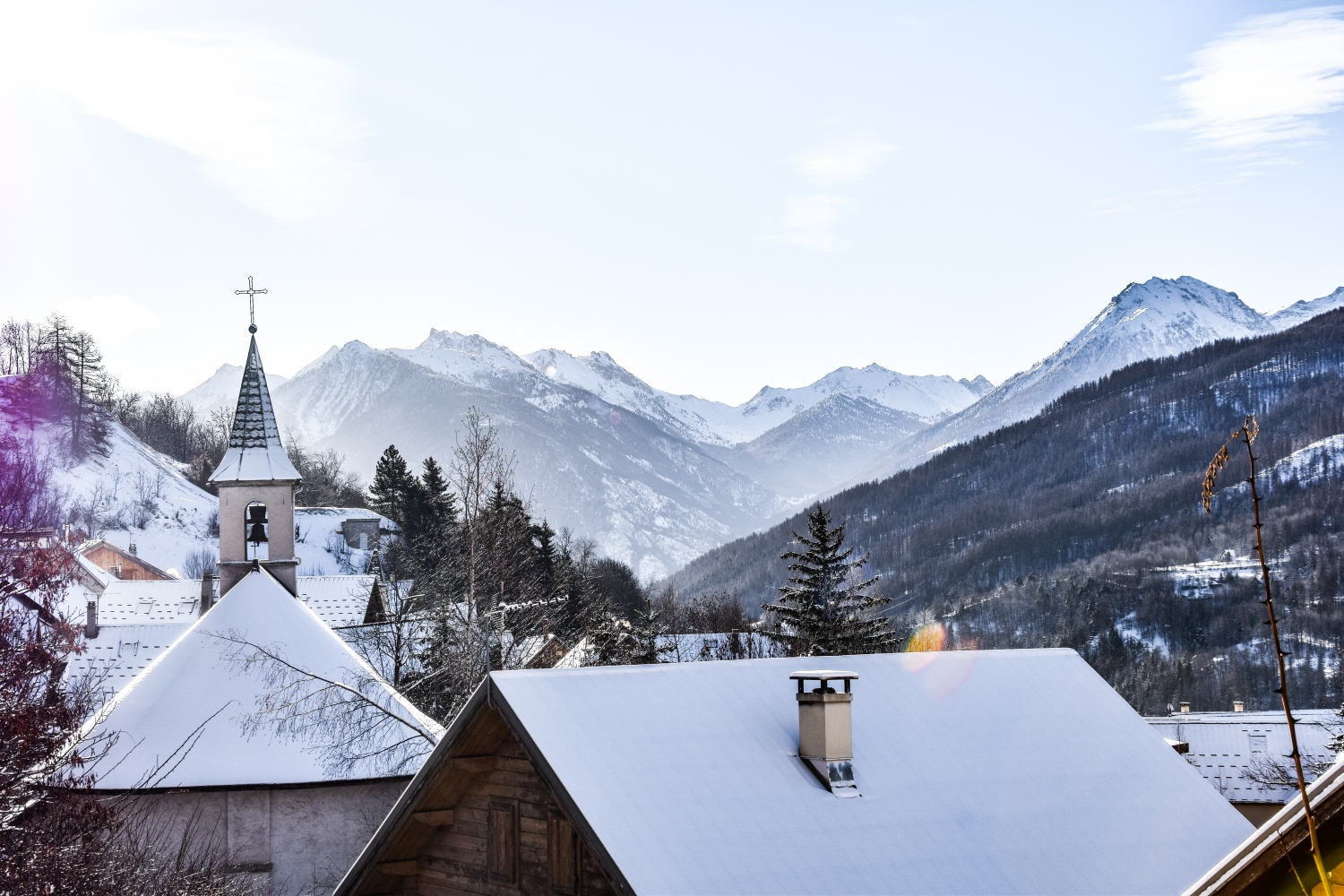 A wide range of accommodation
Serre Chevalier offers a wide range of different types of accommodation, ranging from simple bed and breakfasts, a hostel, family hotels and luxury chalets for up to 14 people. There are also many independent residences, lodges and private rentals. Check availability here: booking.serre-chevalier.com.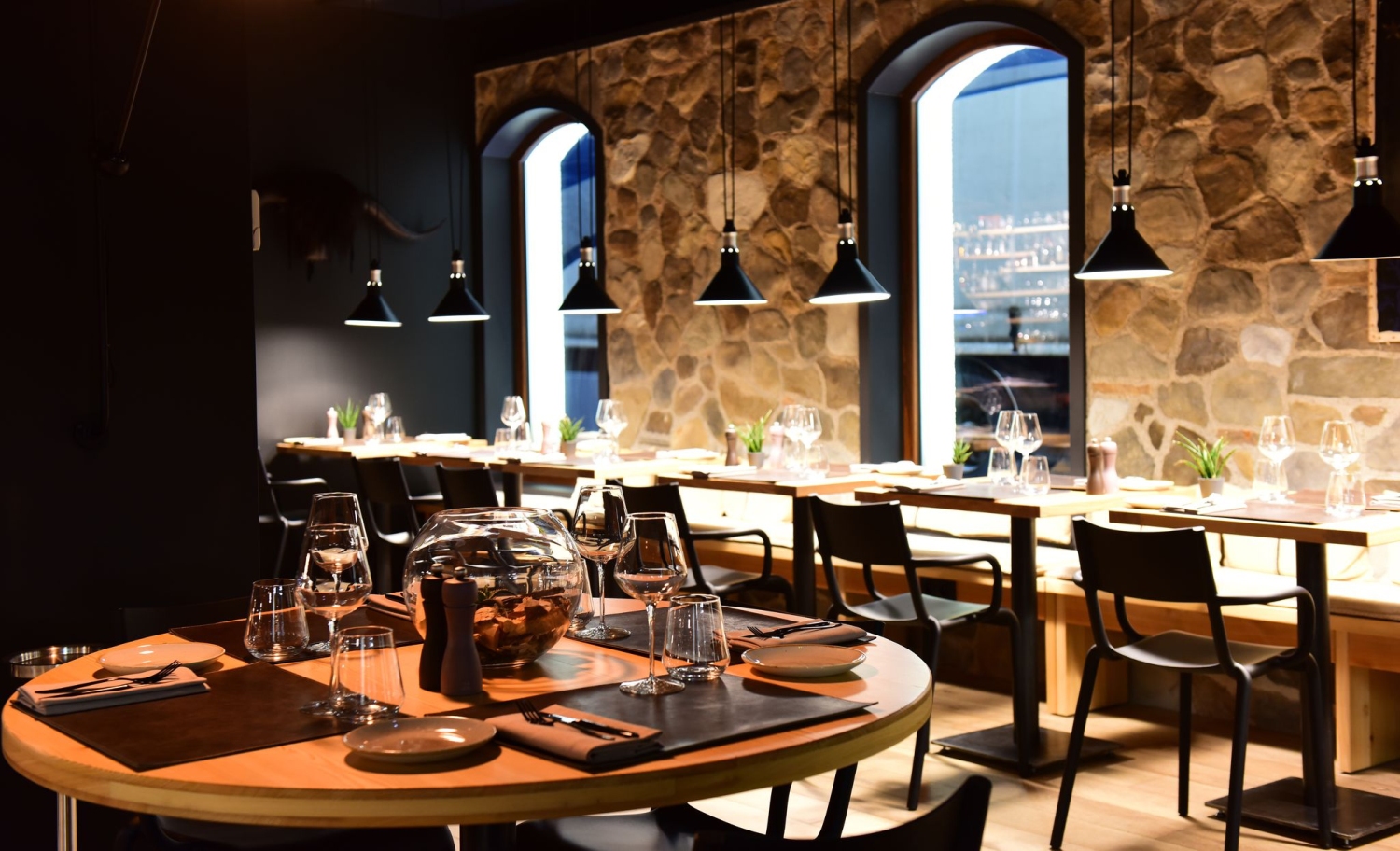 after fantastic
Serre Chevalier has a good range of après ski bars to while away a few hours. These include:
The Alta Bar Lounge in Châtemerle – A cozy and family-friendly après-ski lounge bar. Choose between a snack by the fire after skiing, the champagne bar on the sunny terrace, or enjoy a signature cocktail around a tapas board with family or friends. There are also four children's playrooms, to please young and old alike.
The Boudoir in Chatemerle – A wine bar with an exceptional view at the foot of the Luc Alphand piste. Cozy atmosphere and decoration inspired by art deco. You will find great vintages, wines from around the world, prestigious champagne and spirits, all accompanied by tapas, caviar and more.
The Stabatio at Le Monetier – A cozy bar with mountain and Italian flavours. Coppa, Pecorino and Chianti can be tasted around the bar, where young and old meet to taste the products of neighboring farms around friendly and lively tables.
The 1420 in Villeneuve – In a warm setting, you can taste a wide range of French and foreign wines, draft and bottled beers, cocktails, rums, whiskeys and other spirits as well as sharing boards and homemade snacks.
Find lots of other fantastic bars and restaurants on serre-chevalier.com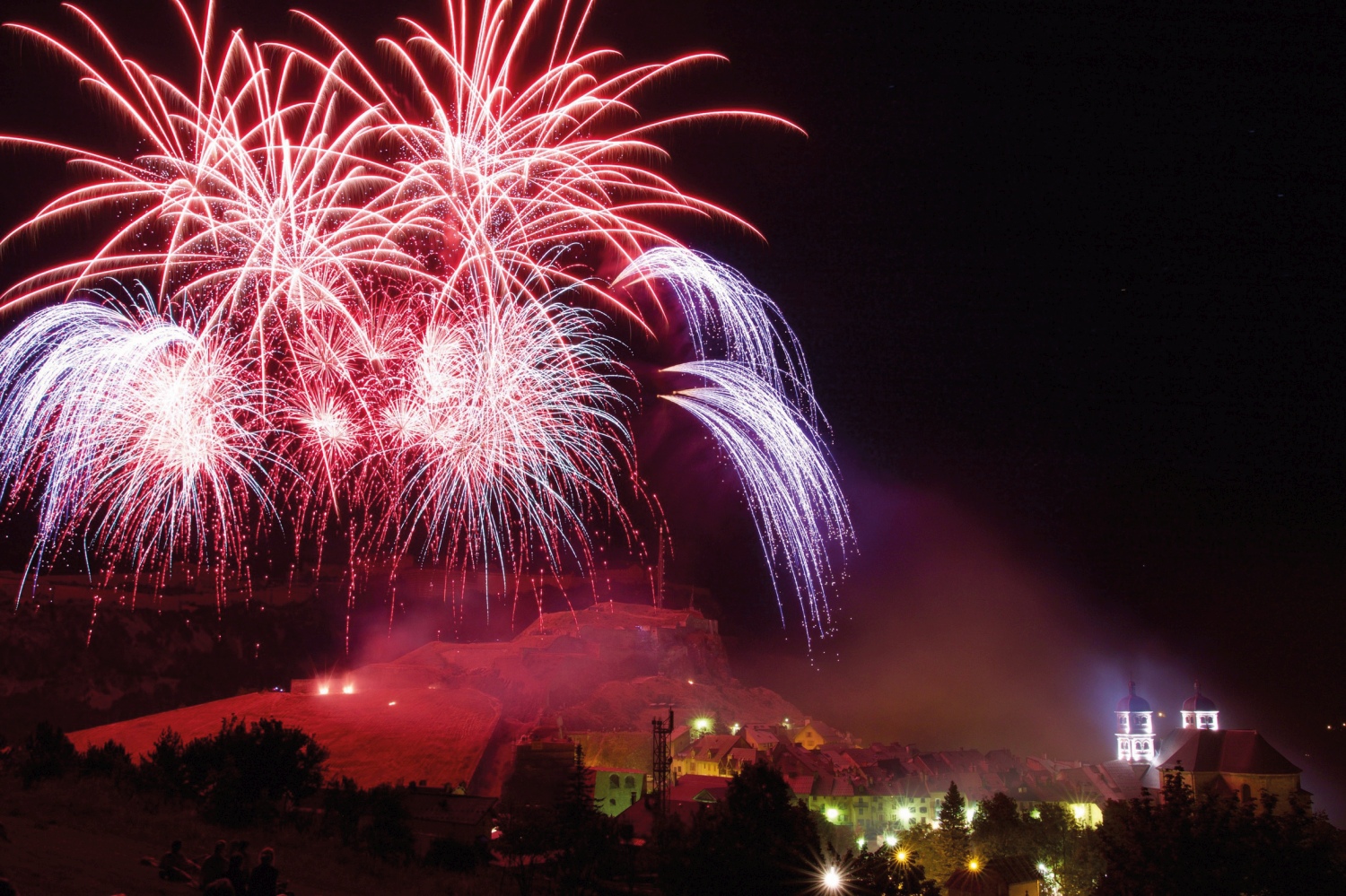 Unmissable events
A whole series of festivities, events and other celebrations are organized in each village of the valley, to celebrate the 80th anniversary of the cable car that launched Serre Chevalier.
Coming at the end of the season:
April 17: Laurent Wold DJ Set & "The Water Fairy" – Le Monêtier les Bains. The last event of the season for the resort's 80th anniversary!
Come and discover the new Laurent Wolf international DJ set at Serre Chevalier Vallée Briançon, accompanied by an aquatic and pyrotechnic night show highlighting the 4 elements of creation….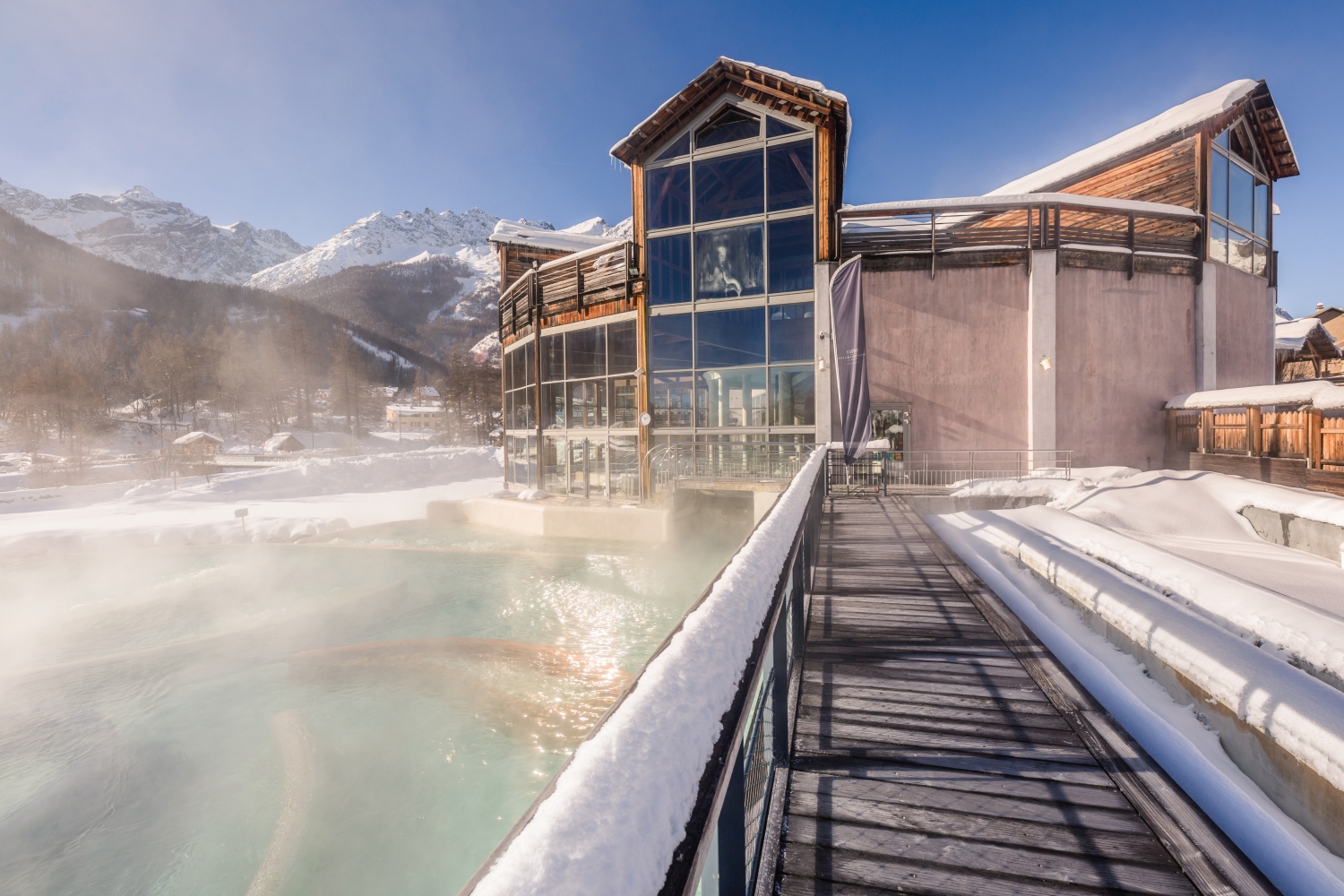 Relax your ski legs in a luxury spa
Don't miss the luxury Les Grands Bains spa in Monêtier-les-Bains, with large indoor and outdoor swimming pools, a geyser, waterfalls, a jacuzzi, hammams, saunas, a musical grotto and a wide range of wellness massages and beauty treatments. .
The baths are open daily from 10am to 9pm – a perfect way to relax for non-skiers and for those days when the weather turns cold and you'd rather not hit the slopes!
For more information on this fantastic resort, go to https://www.serre-chevalier.com/fr